Ferry & Directions
One of the most enjoyable things about Fire Island is getting there - the cooling breezes and sweeping views of the Great South Bay.
The communities of Fair Harbor, Dunewood and Lonelyville are accessible by ferry from Bay Shore. Visitors to Lonelyville use the Dunewood or Fair Harbor ferry schedule, and then walk or bike to Lonelyville.
---

This terminal services:
Kismet, Saltaire, Fair Harbor, Dunewood/Atlantique, Ocean Beach, Seaview, Ocean Bay Park.
Passenger Rates:
Adult:

$10 one way ($19 for 1 a.m. ferry), $19 RT

Adult:

40-trip book: $295

Child (Ages 2-11):

$5 one way, $9 RT

Child (Ages 2-11):

40-trip book: $140

Seniors:

With Suffolk County ID only (one way) $9

Shopping carts
& luggage carriers:

$4
Parking:
Monday-Thursday:

$10 per day

Friday-Sunday & holidays:

$17 per day

Full week
(7 days):

$85 per week

Full weekend
(Fri-Sun):

$50 per weekend

Monthly
(30 consecutive days):

$357
To view the Fire Island Ferries website and directions to the Bay Shore ferry terminal, click here.
---

Private water taxis are available to take you from one Fire Island community to another. For information, click here.
---

The freight ferry leaves Bay Shore Monday through Saturday at 10:00 a.m. The freight house is opposite the main ferry terminal. If you wish to have your freight the same day you must have it at the freight house by 9:30 a.m. The freight boat arrives in Fair Harbor at approximately 11:15 a.m. and in Dunewood at 11:45 a.m. For more information and detailed rules and regulations, visit the Fire Island Ferries website and click on "Freight Info," or call 631-647-3055.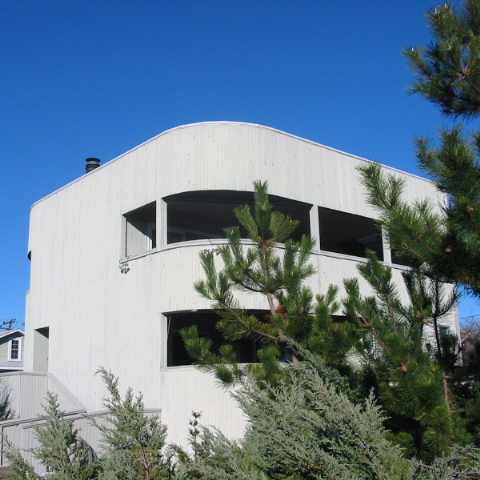 Directions to Sharon DeLeasa Realty
Fair Harbor, Fire Island
After getting off the Fair Harbor ferry, turn left and follow the concrete walk along the Bay (east). Turn right onto Oak Walk before the concrete walk ends. Follow Oak towards the Ocean. We are the fourth house from the Ocean on the left. A Sharon DeLeasa Realty sign is in front of our house.